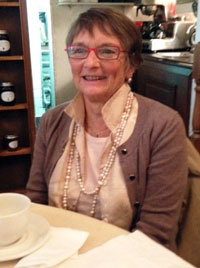 Art and life have always been one to me. In fact, I view our life journey as an art form in which we are creating our own paintings.
I have always loved creating, especially drawing and painting, and have tried to capture the beauty around me either in various artistic mediums or in poetry for as long as I can remember.
My life painting is not only filled with many bright colors but also the color black. Black first appeared at age 16 upon the death of my father: this traumatic incident changed my life. I became responsible for my mother, who did not approve of art as a career for me, for I needed to have a career in which I could earn money. Another dark period came much later, while I was attending art school. I became extremely ill with Multiple Chemical Sensitivity and had to stop painting for years. At this time, my journey took a totally unexpected turn as I began to spontaneously channel healing energy. Unable to find an art medium that suited my health needs, I concentrated on developing my healing skills. For this period I use gold, green and blue in my life painting.
As I have matured, I find that the act of creating a work of art is the best way to express myself as a human being since the process represents the sum total of my inner feelings as well as my relation to the world. Through the many twists in my life, I have gained wisdom and I represent this period with the color orange.
My work has been shown at the DeCordova Museum, The Art Institute of Boston, the Herman Melville Historical Society and three pieces are on permanent loan to the Claire McTigue Center. I have exhibited in galleries in York Harbor, Maine and Salisbury, Connecticut. One drawing is part of the American Association of University Women's 100th Anniversary Juried Competition collection.
I graduated with a BA in English Literature from the University of Hartford and received a Certificate of Fine Arts from the Art Institute of Boston where I studied with John Bageris and William Holst. I became a certified MariEL Healer and received an MA in Archetypal Psychology, studying with Thomas Moore. I became ordained in the Christian Center for Spiritual Healing in 2004.
Elizabeth Kasevich
2012